In preparation for the upcoming year, I have decided to give my photography page a refresh. This will allow me to showcase my work in a more up-to-date and visually appealing way. As a result, 2023 is going to be a busy year for my Canon camera.
The updated website now features some of my photo albums from a few different countries that I have visited over the years. These albums showcase my growth as a photographer and my ability to capture the beauty of different cultures and landscapes. In addition, the second half of the page showcases my recent photography work, which I have taken and uploaded to my Flickr account. The dynamic nature of this section uses the Flickr API to instantly add any new photos that I upload to the page.
I am excited to continue sharing my passion for photography with others and look forward to capturing countless moments in the upcoming year. So please, watch this space, as 2023 is hopefully going to be a busy year filled with lots of moments which I will capture through the lenses of my Canon camera and share with you all through this refreshed photography page.
Click here to check the page out.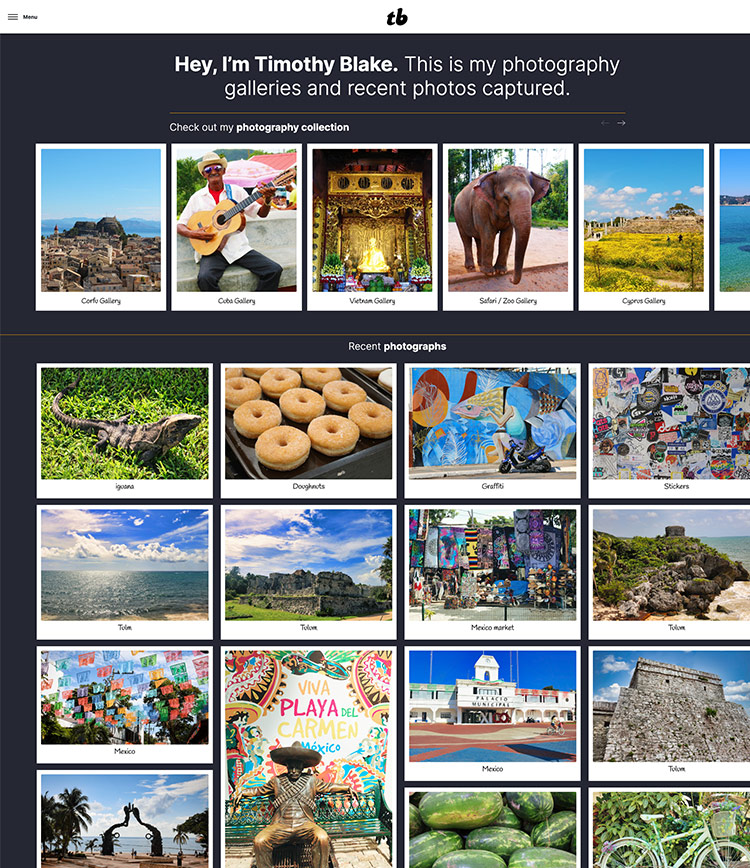 Related posts
Comments