This is a refreshed 2023 is going to be a busy year for my cannon camera, so thought it would only be right to give my photography page a refresh.
The website now features some of photo albums from a few different countries, which I have visited over the years. The second half of the page is recent photography's, which I have taken and uploaded to my Flickr. The recent photos is dynamic, which uses Flickr API to instantly add the photos to the page.
Please watch this space, as 2023 is hopefully going to be a busy year filled with lots of moments which I will capture through the lenses of my cannon camera.
Click here to check the page out.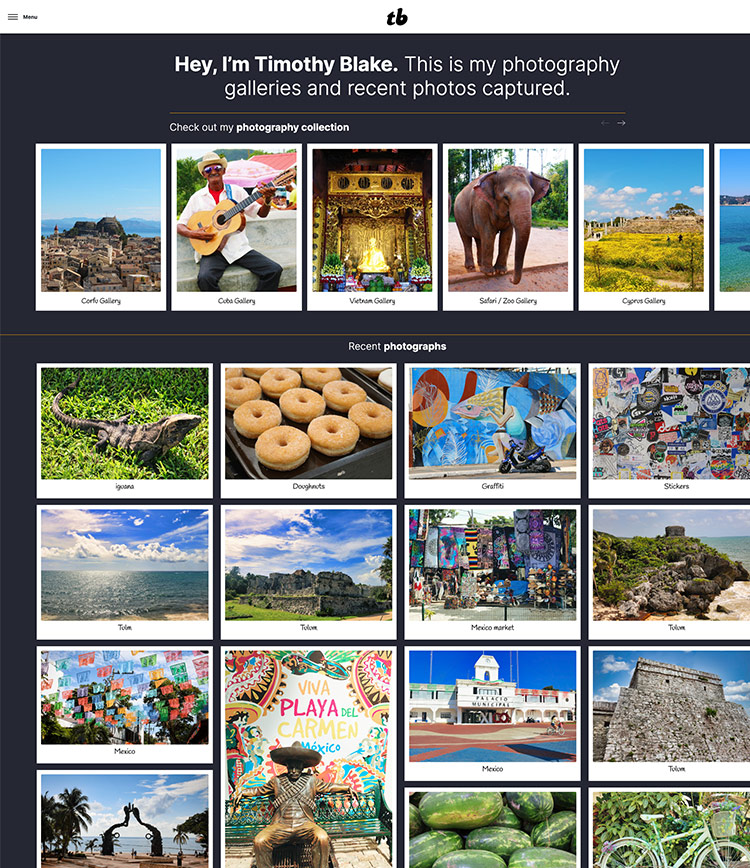 Related posts
Comments