Creative Nerds is a web design and digital design blog that I founded back in 2008. It began as an experimental blog, but quickly evolved into a creative playground filled with a vast array of design resources. These resources include Photoshop brushes, vector packs, and other design assets. Additionally, Creative Nerds has served as an invaluable resource for learning about online design and web development through its numerous articles and the latest news in the industry.
Thanks to the significant ad revenue generated by Creative Nerds, I have been able to continue my passion for design and web development. This blog has opened the door to countless job opportunities and has played a crucial role in shaping my career in the digital industry.
However, Creative Nerds has also given me the opportunity to give back to the online and web design community. By providing designers with access to design resources that they can use in their own projects, as well as articles on web and design to expand people's knowledge, I have been able to share my passion with others.
It's hard to believe that I'm still creating weekly content for Creative Nerds, 15 years after its founding. But it's been an incredible journey, and I will always be grateful for the impact that this blog has had on my life and career.
Recently, I made some changes to the website's design. This was done with the aim of streamlining the overall look and feel of the site so that visitors could easily find the content they are looking for. The result is a cleaner and more modern design that is sure to impress. Even if you have visited the site before, I would encourage you to check out the new design as it offers a fresh perspective and improved functionality. In addition to these changes, I have also been working on updating the blog with new and exciting content. So, if this is your first time visiting the site, be sure to take a look around and see what's new. I am confident that you will find something that interests you! Check it out here.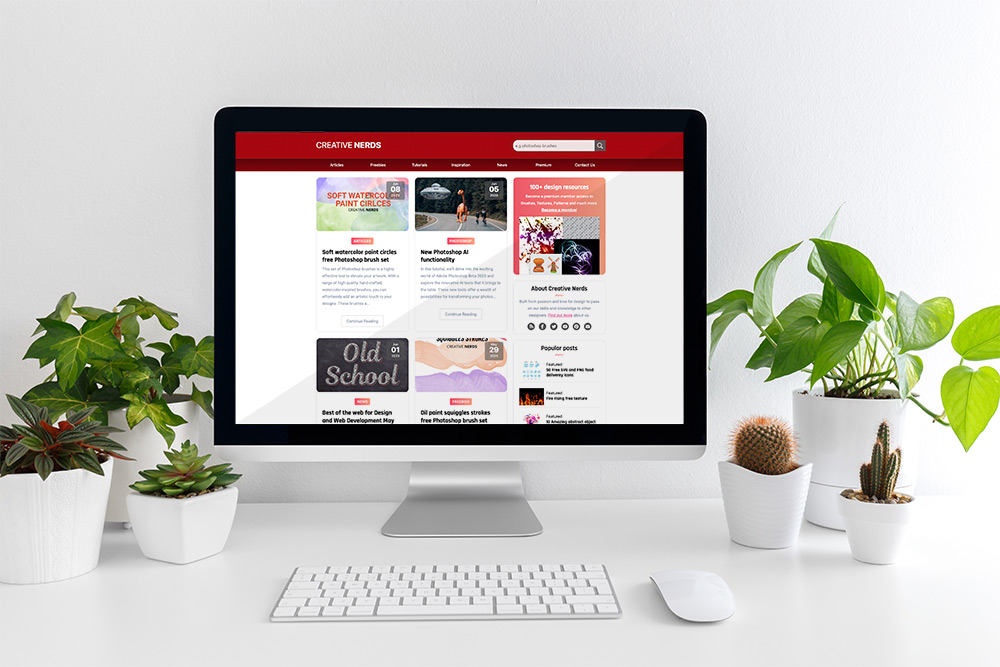 Related posts
Comments