Creative Warwick web project
A web project I've been working on is Creative Warwick, which is a campus wide campaign at Warwick university showcasing over 250+ society's  with events or activity's for students all around campus to get involved with.
A brief was put together to create a one-page landing page that showcases what Creative Warwick is and the purpose of campaign.
Wireframe
The initial start of the project was putting together a wireframe of how a potential layout for how the page could take shape.   I then shared that with the stakeholders involved with project, in order to start the visual design process.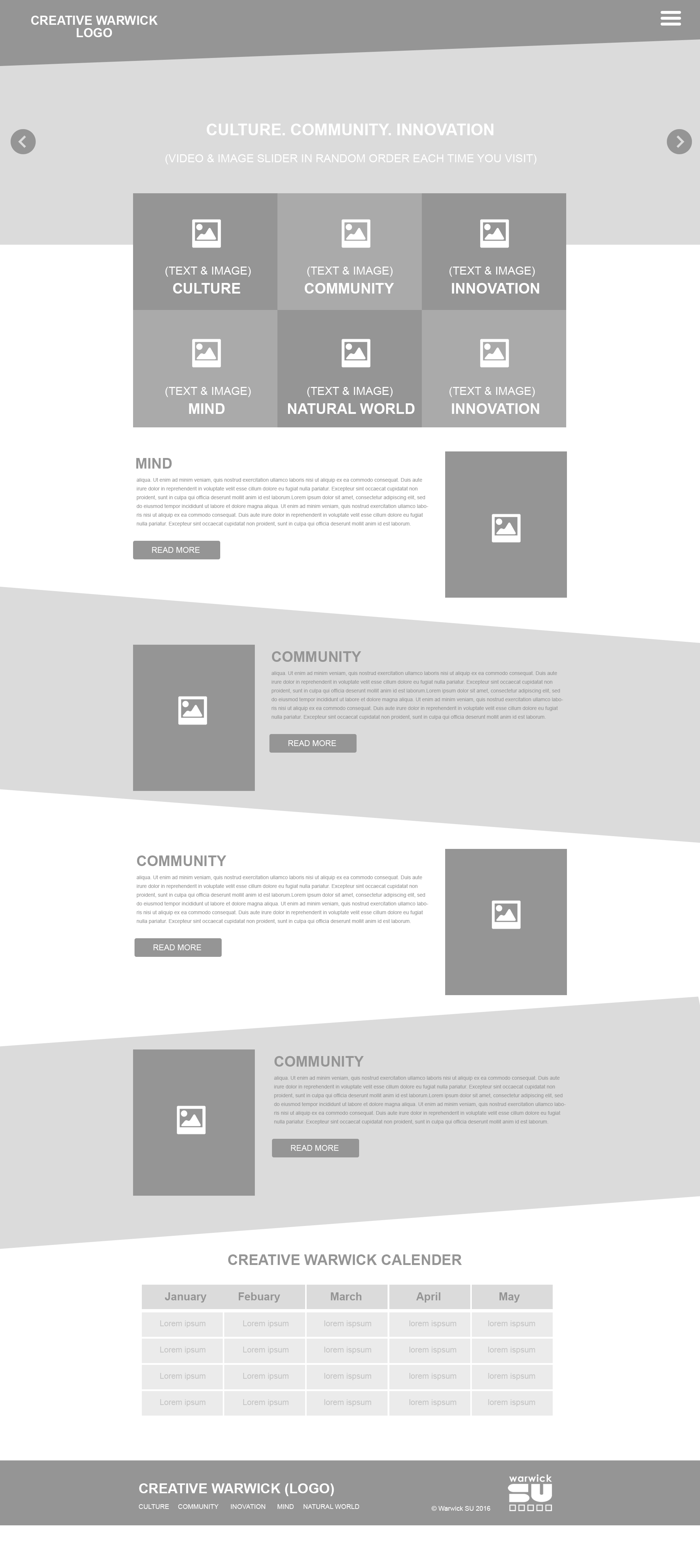 Design
Once the wirefame had been approved I then moved onto the design process, which involved putting  together visual design of the of the wireframe incorporating` the color scheme and branding for the project to really bring  it to life.
Front-End Code 
The Front end code was built using HTML, CSS, Jquery and Gulp. I wanted the page to reflect the campaign by being really interactive and engaging page with slick  CSS animation when the user navigates there way through the page,  as well a  engaging video background to catch visitors attention. Please checkout the Creative Warwick website.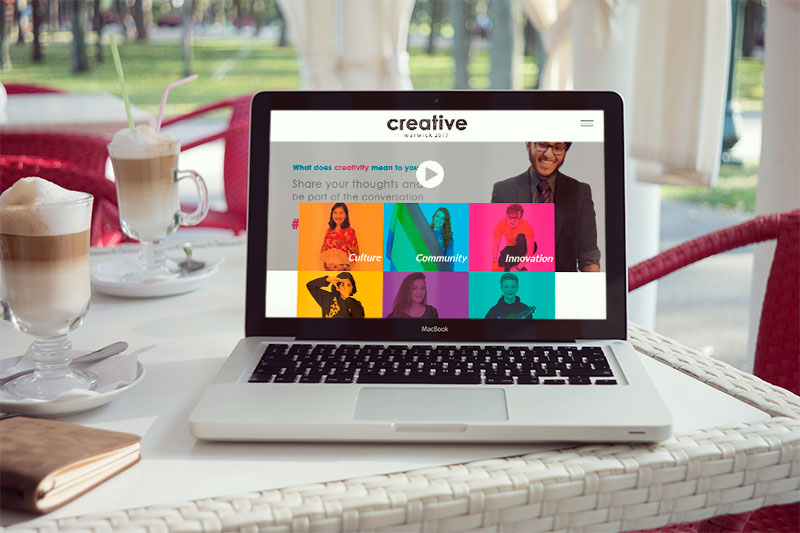 Related Posts