Dribbble portfolio project
I've always been a massive advocate of Dribbble, and believe it to be a tremendous website. I recently developed a dribble portfolio, which pulls though all my uploaded designs onto standalone web page. Please do check out my newly crafted together dribbble portfolio here.
I have made the code available on Github if you want to create your very own dribble portfolio. Its a simply HTML, CSS and jquery to create this awsome self-hosted dribbble portfolio.
Dribble Portfolio: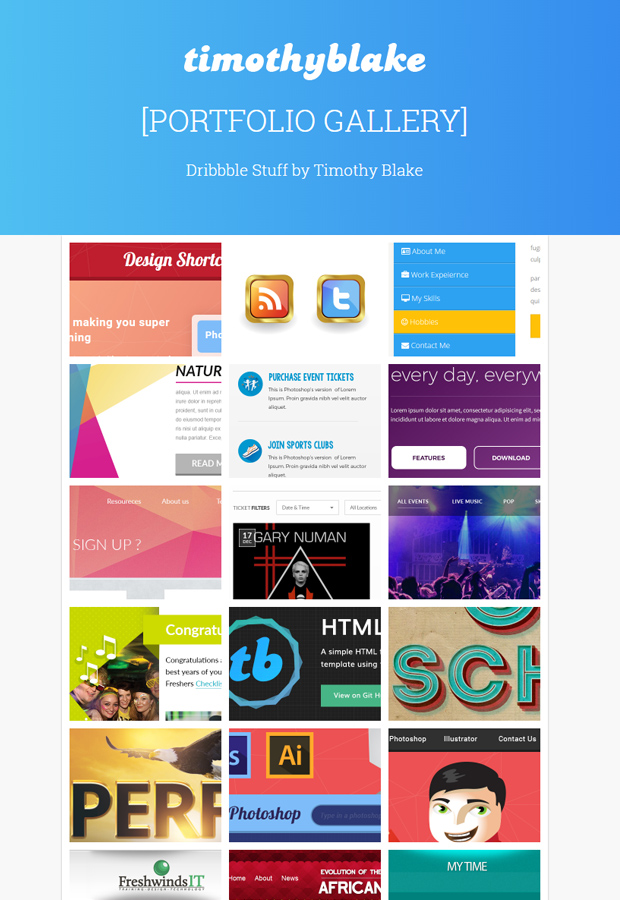 Related Posts