ITF British Championships: David vs Goliath
I recently fought in the ITF British championships fighting my way to the final against  very tough opposition. The first round of the tournament was against a very tough polish fighter who was very durable, and refused to take a step back and refused make it an easy fight for me. The second fight was against a training partner, which made the victory bitter sweet. Then moving onto thee final was against a very tough Scottish man who had a massive reach advantage on me (hence the blog post title). My opponent did a great job of keeping me on the outside, and even when i tried to close the distance on him he was certainly was not a novice with his hands either a really well rounded fighter.
Although I was able to walk away with second place trophy I was very disappointed with my overall performance. I felt really flat the whole entire tournament. I walked away asking many questions to myself. Should  i changed weight class ? Do i need spend more time working on endurance ? Many thoughts to ponder with to reflect onto rebuild to come back better and stronger for the next tournament.
The competitors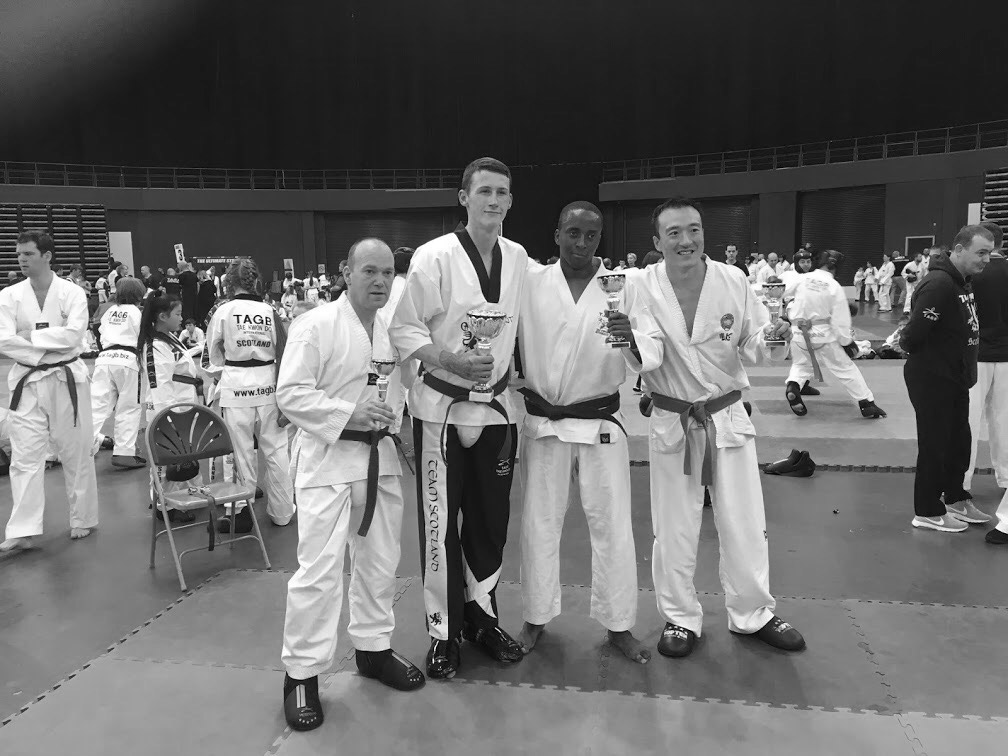 My trophy
Related posts